Can I Go Back to My Fingers After a Vibe?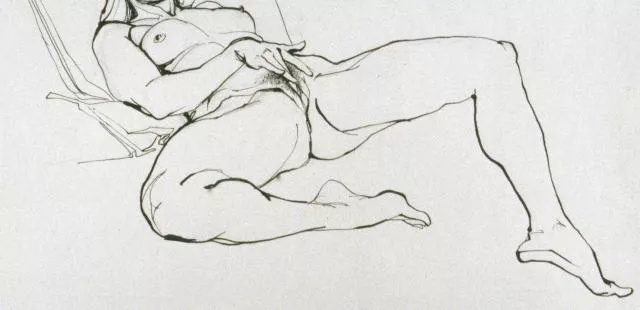 Hello Betty
I'm 26 and just discovering my sexuality. I know it is embarrassing but I'm delighted about my journey. I've only ever been able to orgasm with a vibrator and most successfully the hitachi. I masturbate daily now and it feels good but I never get the big Os without the vibration. I can't seem to climb the orgasm hill without it. Its like my body is an engine that can't get seem to start.
What exercises can I do to improve my sensitivity? I know PC muscles, and learning to breath, letting go of expectations?
I know I shouldn't be ashamed of using my vibrator in partner sex and I'm not, I just find it is awkward sometimes and not ideal. Honestly, a guy can go down on me for an hour and I feel that no tension is building.
I know comments like these are very common for women in our sexually repressed society, but any advice would help. Will I ever be able to orgasm manually? I want to make my hands work with my body.
Dear K,
As a late starter lighten up on your "expectations" and instead of wanting to dump the Wand how about finding a vibrator that might be easier for partnersex? Many women like the Eroscillator that is like a slim electric toothbrush. As a matter of fact, the man who invented the first one now makes the Eroscillator. It's nearly silent and many women love it.
It's very difficult to switch over to manual after first learning with an electric vibe especially one as strong as the Wand. It can be done but only after weeks or months of going without orgasm. If you were stranded on a desert island believe me you would eventually be able to do a hand job. Since that's unlikely my advice is to just enjoy your electric orgasms. Now you can learn to masturbate with vaginal penetration at the same time. Check out my Barbell.
Dr. Betty
Mentions And Related Topics