Why are Sex Work and Feminism Mutually Exclusive?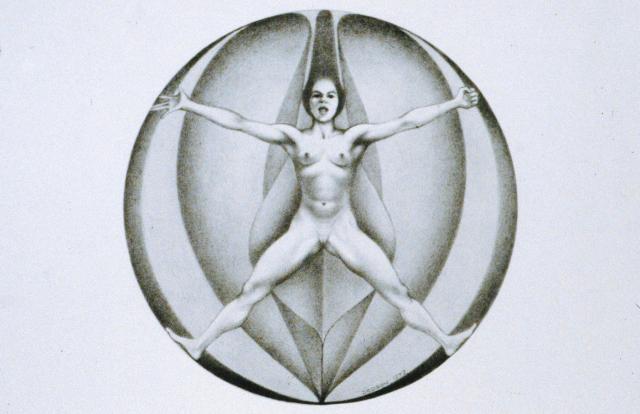 Dear Miss Betty:
March 1st is the anniversary of my first orgasm and I felt it time to thank you for your role in that. After stumbling upon your website two years ago in dire sexual frustration over my "inability" to orgasm, I was inspired by the empowering nature of the material you and Grant have included and proceeded to lay down to enjoy my own sexual responses. Before I knew it - fireworks! I wept and released years' worth of inadequacy.
I've since begun my Master's program and included a Women Studies focus. I'm surrounded by many women who believe that sex work is detrimental to the women's movement and while my sex-positive attitude often earns me dirty looks and even filthier comments, I will not budge. I'm fighting the good fight for sexual liberation despite the prudish mocking that so often befalls this work. Damn it if I'm not just as good of a feminist as the next woman! You are a role model and an inspiration and your philosophies are so much a part of me; those who know me may someday grow tired of constantly hearing about Betty Betty Betty.
I regularly dedicate orgasms to you, Miss Betty, as I have you to thank not only for my flourishing sexual responses but my energizing sex-positive ideologies. I'm certain this never happens, but if you ever wake in the middle of the night and wonder if anything you've done has ever helped someone else, please know that it IS so. I'm saving my money to make my way in your direction for a session and hope to someday express my appreciation in person - and surely learn more from you!
With Warmth and Gratitude,
S
Dear S,
Well my darling woman there have been many nights I've wondered if my efforts are having any affect. Both Carlin and I thank you for letting us know that we made a difference in your sex life. I look forward to the day you call to make an appointment and then decide to carry on the work I've been doing.
Meanwhile, be brave and stand your ground as you defend a woman's right to enjoy independent orgasms in our pleasure phobic society.
Betty
Mentions And Related Topics