What's the Difference Between Ejaculation and Orgasm?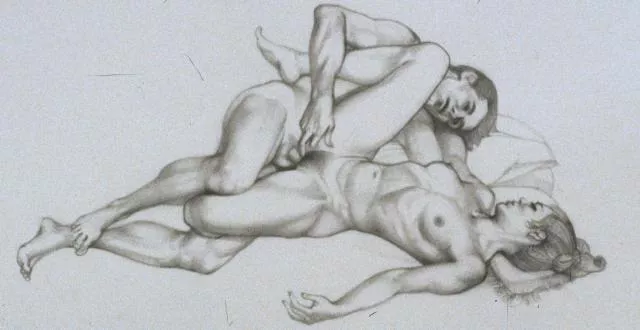 Dear Dr. Betty
What is the difference between orgasm and ejaculation in women? And in men too, for that matter?
Dear R,
Good question: When a man ejaculates too quickly (as in premature ejaculation), the sensation is not all that satisfying. It's a reflex that has no build-up behind it. An orgasm that follows a period of time of building up pleasurable sensations will be far more satisfying. Not that coming fast doesn't relieve some tension, but the quality of the pleasure experienced is minimal.
For a woman who is being stimulated vaginally with rapid strumming on the ceiling of her vagina or fast fucking, she too will have a reflex instead of a full orgasm. Squirting will relieve the tension of an aroused urethral sponge that is connected to a woman's bladder that continues to fill up with urine. Remember, the authors of the book G-spot insist that female ejaculation is no more than a teaspoon of liquid. All those young girls shooting across the room are having a pissing contest. Not that it isn't fun but it's just not the same as orgasm.
In spite of all the PR and new toys committed to the grossly overrated G-spot, along with the disappearance of the word "clitoris," I continue to doubt the pleasure aspect of female ejaculation. Instead I see it as a performance to please men and lesbians who constantly want proof that they have "Made her come." And yes, similar to premature ejaculation in men, squirting would be a reflex or release that feels good, but the quality of the pleasure experienced would be minimal when compared to a combination orgasm that includes clitoral and vaginal penetration at the same time.
Dr. Betty
Mentions And Related Topics