She Has a Small Vagina. I Have a Thick Penis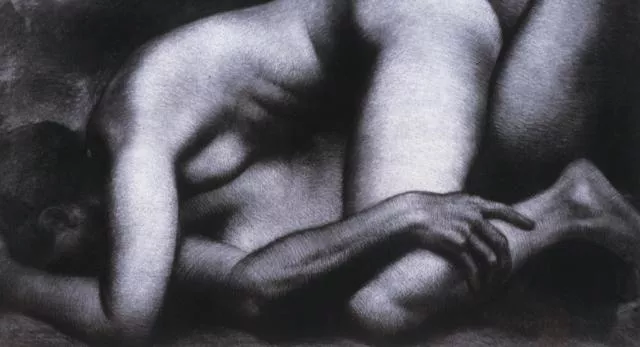 Hi Betty,
Using the advise from your videos and site I was able to give my partner an orgasm like she'd never experienced before. The look on her face was priceless. A woman truly enjoying herself is very sexy.
We have a problem though. She has a very small vagina and I have a thick 7.5" penis. I can barely get inside her with out causing her a lot of pain. This was after she orgasamed with two of my large fingers inside and she was very wet. I can't really stay hard when only two inches fit in.... :( I can imagine anal would only cause her worse pain, And I'm not very sensitive so oral sex doesn't do a lot for me.
Do you have any suggestions for how we can make sex work for both of us?
Dear J
Your GF can begin to practice expanding her vagina by using the pelvic floor muscles during masturbation while focusing on her breathe and using lots of lube. Also using my Barbell during her self-loving sessions will help her to tune into her PC muscle. Her own wetness is not sufficient because as soon as she feels pain (discomfort?) her muscles will grip creating more pain. Remember the vagina can expand to birth a baby so she can learn to handle your big dick. It will just take time and practice.
Meanwhile, instead of oral to finish you off, how about manual sex with her doing you? Show her how you like to masturbate and then she can imitate you. Get the sex toy for men called the Aneros for great anal stimulation that she can control while you are masturbating your own penis. No one knows better than ourselves when it comes to getting our orgasms. You're a smart man to be asking questions which means you are a sensitive lover for some lucky woman.
Dr. Betty
Mentions And Related Topics