If I Enjoy Anal Play, Does That Make Me Gay?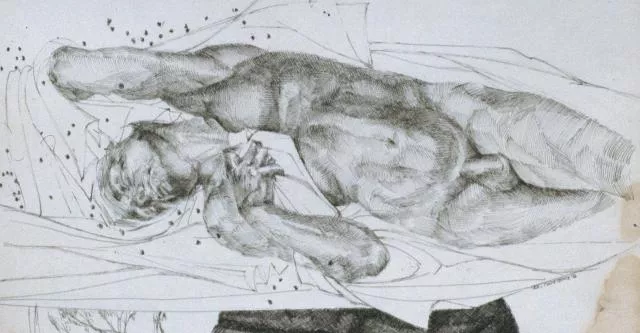 Dear Dr. Betty,
Sorry for the long story but one thing sort of lead to another with this question. My wife recently did something to me while giving me head that was totally new and a little surprising. She began to massage (very gently) with her fingers below my balls and eventually made her way to my anus. I found myself enjoying this immensely while at the same time a little embarrassed. After several minutes of teasing she gently slipped her finger inside me and suddenly I came so hard that my ejaculate flew past my left shoulder and landed on the headboard. It was one of the most intense orgasms I have ever had.
After this I began to investigate erotica involving prostate massage which also showed scenes of women using strap-on dildos with their male partners. This is the point where I am really confused as I find this material EXTREMELY arouses me. While I find myself fantasizing about my wife doing me in this way it, at the same time, gives me pause frankly makes me feel confused about my sexuality.
Dear H,
After an orgasm like the one you described, I'm surprised the experience didn't answer your confusion about your sexual orientation. If it feels good, do it! Don't be a homophobic ninny. Who said the male anus is limited to men having sex with men? Are you nuts? That's your prostate gland Honey, and it has nothing to do with sexual orientation. It's yours to enjoy with yourself, your wife or whomever else you choose. Count your lucky stars she introduced you to a brand new marvelous erogenous zone.
Now go to our sex shop and buy her a harness so she can strap on the dildo of your dreams. Start modest and then gradually build up. My favorite anal dildo is Silky, nice and fat and about 7 inches. Enjoy!
Dr. Betty
Mentions And Related Topics