How Do I Get Stop Gagging During Blow Jobs?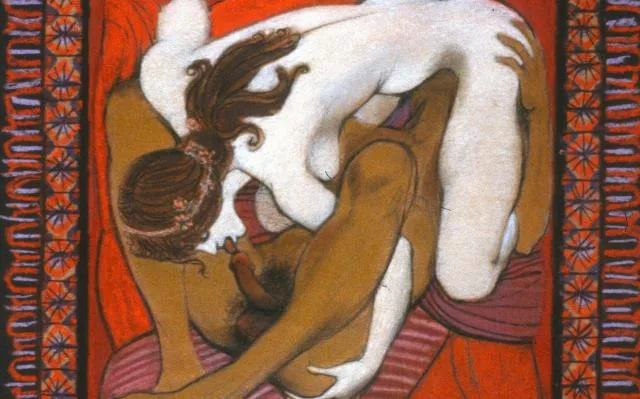 Hello Betty,
i think you are amazing!! Anyway, i was watching a video and you mentioned gag reflex. Some days i'm a champ no gagging and others its bad. Just wondering how i could stop that completely. I know practice could help. Also I've never been able to deep throat and have the guy cum straight down it. Once it happened and i nearly choked to death Hahaha.. Would just like to know your thoughts.
Thanks so much A
Dear A,
Back in the seventies, several of us were "regurgitarians" when invited to a sex party and they had a big spread of delicious food. We would eat heartily and then go into the bathroom and empty our stomachs by putting our fingers down our throats. We reasoned that's what the Romans did. This was before we had knowledge of bulimia which became a problem for young girls as a weight loss regimen. Not very smart. But learning how to manipulate the gag reflex was very beneficial for giving head.
My technique was to incorporate the reflex into sucking his dick instead of fighting it. I was never able to take a load directly down into my throat without choking similar to what you experienced. Eventually my technique was to use my hand on his shaft and just suck and lick on the first 3 inches while my hand did most of the work. Giving head was never one of my favorite sex activities. It was more about helping my partner get an erection so we could proceed to vaginal penetration plus clitoral stimulation with me in charge of my clitoris. Still my favorite.
Dr. Betty
Mentions And Related Topics