How Can I Liberate Myself from Guilt & Shame & Enjoy Sex with a Woman?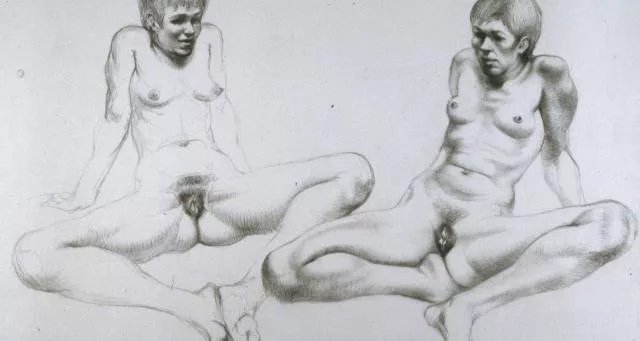 Dear Dr. Betty,
I don't feel comfortable with myself because I am 30 and never had sex. Not even a kiss, not even a relationship with anyone, never been touched by anyone, never touched anyone. Nothing. Never.
Since I was 13, I am perfectly aware of my being lesbian, and I spent a long time feeling guilty about it. I've felt wrong for long. More precisely, I have been feeling guilty, shameful and all that bad stuff about sexuality. About being sexual, you know?
I masturbate since I was 11, and I always orgasm. I use my fingers as well, no problem about it. I am not virgin strictly speaking, because I penetrate my own vagina, but i consider my self virgin because I never had sexual experience with another person. Many fantasies about women, sometimes about men as well, dirty talks to myself, and regular orgasms when I masturbate. All right.
But when it comes to relate myself with a woman I am attracted to, it feels like I try not to reach my own goal. Instead of working toward winning the woman attention, I try to disqualify my self in front of her. I try not to look hot, not to look attractive, and so on. I've always fallen in love with women I knew they would have pushed me away, as they are heterosexuals or lesbians already engaged in a relationship.
I really want to liberate myself from guilt and shame, and finally enjoy great sex with a woman.
Thanks for your great job.
Dear K,
We always think we are so unique but it's not true. The good news is you are having a divine sexual affair with yourself! Let's start there instead of thinking your glass is empty, it's at least half full. I'd rather deal with a person who has a good sexual connection to themselves than an experienced but mindless one who is very social. It is not written anywhere that a person must have a sexual relationship by a certain age. My life's work has been aimed at encouraging women to have a sexual relationship with themselves before experimenting
with partnersex. So you are halfway there.
If you can't break through your shyness alone, then perhaps some short term counseling would be beneficial. But first, fined a lesbian bar, coffee shop or support group and go there regularly. At some point a ballsy dyke will approach you or a sweet fem much like yourself will smile and one of you will say "Hello." That's really all it takes: a smile, eye contact and a hello. Practice in the mirror for a few days and then get dressed up and go out! I'm rooting for you.
Dr. Betty
Mentions And Related Topics