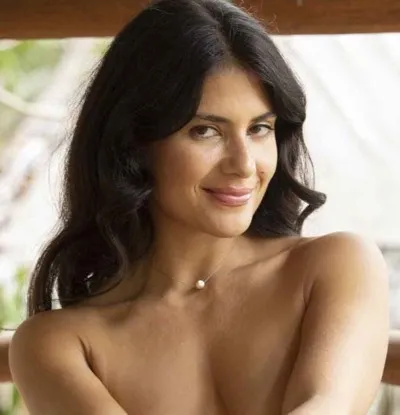 Female Orgasm is our path to power, fulfillment, activation and happiness, I had connected to this power from a very young age- until people around me and my male partners began to shame me for it, In that time I was both confused and wanting to please, to conform to what I thought a women should be, so I handed over my connection to pleasure, I endured an incredibly manipulative and abusive relationship, as well as became a young mother, when intuitively I was not sure if I was ready. So I disconnected from my body and my intuition and second guessed my voice. Depression crept in, I was lonely, felt like I had no purpose, I knew something was very very wrong.
And that led me back to my orgasm, back to finding out exactly what I had known as a little girl, that my pleasure is my power, that my connection to my body asserts my confidence, and enforces my ability to live passionately, creatively and on purpose.
In this time I found Betty, already knowing that this was my work in the world, to help others claim their connection back to themselves without fear, judgment, shame, or preconceived ideas of what a women should be. Bodysex simply is everything I did not get when I needed it the most, and every women should be entitled to this kind of education and support, cheered on by other women, sharing similar stories. This is what I offer you, along with the many other tools I have accumulated along the way, and I am sooo thrilled and excited to work with you!
Simone is a Sex Educator, Intimacy Coach, Sexological Bodyworker, and public speaker. She is featured in the EPIX TV series Sex Life and in NYC Journal as 2022 best coaches. Her mission is to elevate relationships, demystify pleasure, and empower people in their sexuality. Simone began this work because she experienced a huge gap in the education available to women regarding awareness of their bodies and fulfilling their sexual needs without shame or preconceived ideas. She is a Certified Life Coach, trained as a Doula, Ancestral Womb Healer, Vaginal Steam Practicioner, and Bodysex Facilitator and Mother.
Simone offers a safe and actively responsive coaching style unique to other methods that provide her clients with a deeper understanding of the blocks that keep them from living a truly fulfilled life. This differs from traditional talk therapy as it incorporates guided exercises and practice to heal and progress rapidly. 
Simone is the founder of The Pleasure Plus, an online community that brings women together to learn how to have fulfilling and emotionally intelligent relationships, be empowered and secure in their bodies, be authentically themselves, gain sexual agency, trust their choices, and communicate desires— becoming more magnetic, radiant, and fulfilled in all aspects of their lives. She offers private coaching sessions, pleasure mentorships, online courses, and retreats!
Website: https://www.thepleasureplus.com/
Contact: Simone@thepleasureplus.com