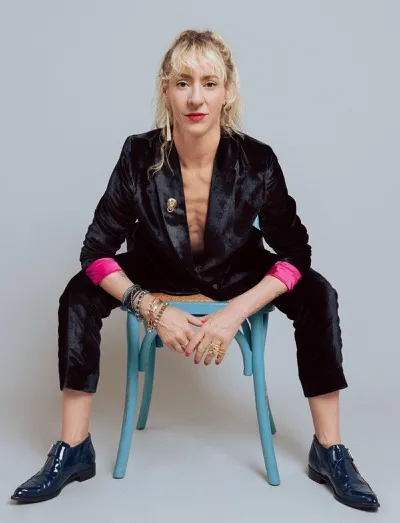 When I found Bodysex I aimed to go find another tool that would serve me for my professional practice. I could never imagine how wrong I was. My body vibrated, my tears meant my whole life, everything lit up, I didn't want to leave there, everything made sense to me and I was accompanied by 15 women and two teachers, Betty Dodson and Carlin Ross.
I found a place where I learned the simplicity of the complex, what happens when you meet a community (where more and more women from the world join), and a positive, loving community that looks into your eyes and accompanies you, can heal and allow you to develop the inner beauty that allows bodily pleasure and security so that your sexuality, orgasms and bonds are quiet spaces that we can thank and thank the women with whom we share our fragilities.
My work as a psychologist aims to accompany you to look for tools where life stories can be integrated in the best possible way to live the journey that each person wants.
Each person is unique, each sexuality and pleasure are individual experiences that we often wish to share, but it is also a place of insecurities, feeling validated, rejections to the body, feeling desired, among many difficulties experienced in sexuality.
Bodysex is a place where you will feel at home, a community that does not judge, that does not criticize, that is there, just like you, from its maximum fragility waiting to tell its story and seeking pleasure.
Being part of the Bodysex community has changed my life and pushes me even more to fight for the right to pleasure, to own our bodies and live our sexual pleasure. Free of shame, in a constant search for healing, joy and belonging. Connecting with one makes it easy to connect with others, but it must leave for you. Woman, take charge! It's your pleasure.
Location: Santiago, Chile
Languages: Spanish and English
Website: www.raffaelladigirolamo.cl
Email: bodysexchile@gmail.com