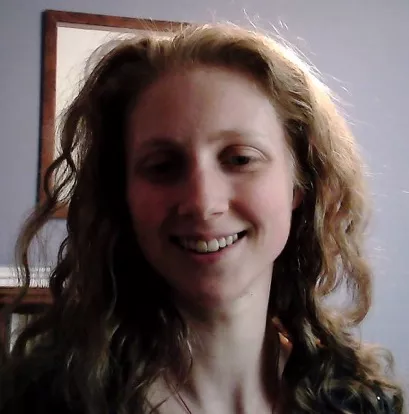 I am a certified Bodysex facilitator located in Buffalo, NY. I have a strong background in science and mathematics, and I love to travel and enjoy nature.
As so many of us have, I have faced certain struggles in discovering, exploring and embracing my sexuality. Living with depression, anxiety and shame, made it impossible to know who I was as a person and as a sexual being. Without Bodysex, I would've continued to struggle with my identity and finding my place in this world.
Bodysex is so much more than just learning how to be sexually fulfilled by having independent orgasms. It is strength, self-confidence, beauty and love. Love for yourself, truly loving who you are, is the key to healing, success, happiness, creativity and overcoming shame and anxiety.
In my first Bodysex circle in 2016, Betty said "we've all been through hell". I certainly believe this to be true. As women, we have faced many challenges, experienced sexual trauma and shame, been the subject of discrimination, and have learned to survive in a world built by and for men. That ends here and now.
Learn to love and heal yourself, take charge of your pleasure and orgasm, and control your own destiny.
Contact: BuffaloBodysex@gmail.com