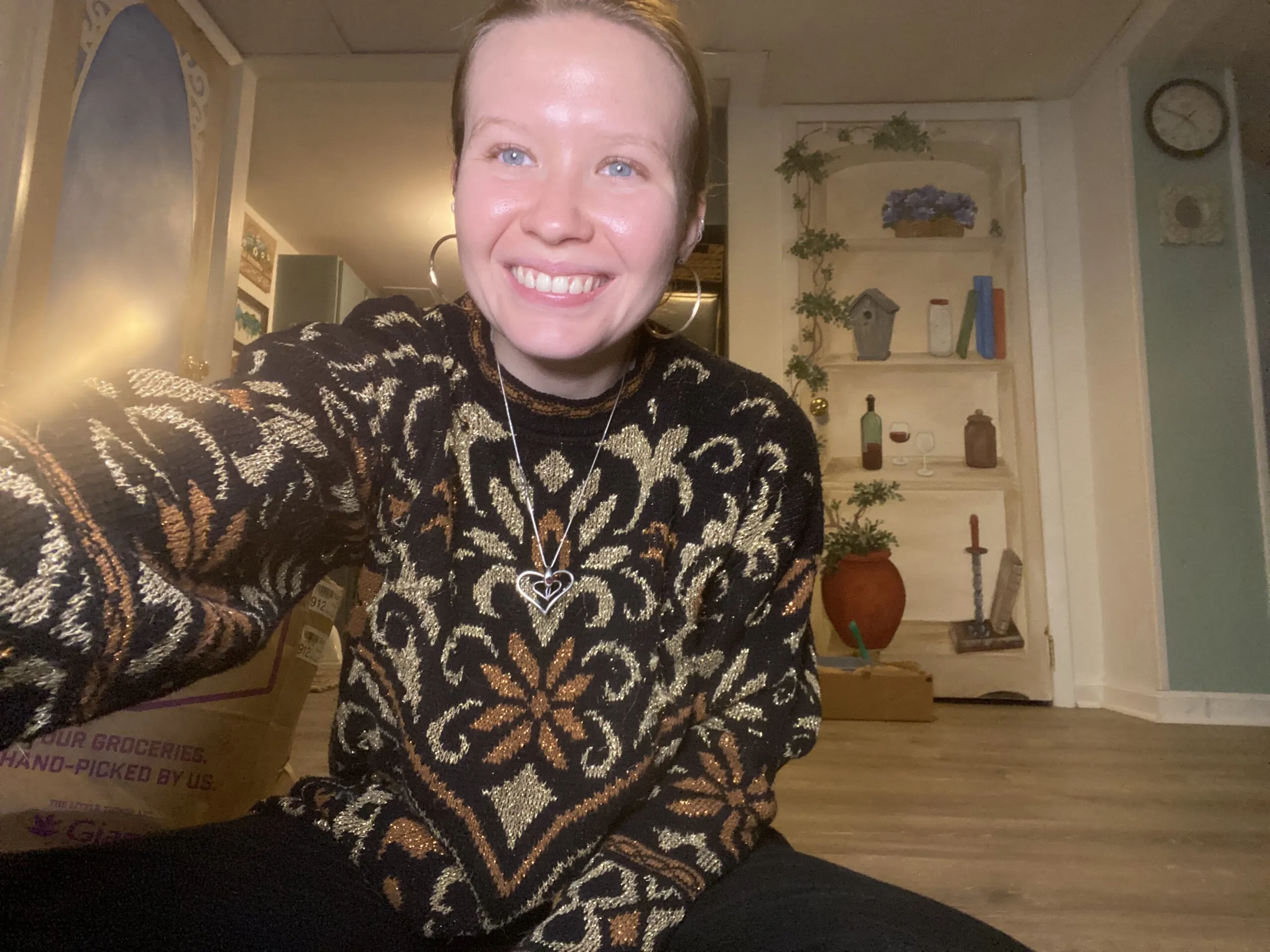 I'm Kaylea Forsythe, a certified Bodysex facilitator in Ithaca, New York.
I offer virtual and in-person one-on-one coaching in Betty Dodson's Bodysex method.
I am offering in-person workshops in Ithaca, New York. Anybody with a vulva is welcome to take a workshop with me.
I was born in 1994 to a religious family and struggled to fit in. I'm introverted and introspective.
I love to write and create art. I'm a certified yoga teacher as well. I'm constantly seeking pleasure and creativity, which I think are in intimate relation with one another. The Bodysex community has the depth and warmth I had been missing my whole life. It made me significantly less lonely. Unfortunately, we live in a superficial and sexually repressed world. Creativity and pleasure are our birthright and life energy.
I first discovered Betty's work when I was 18 and in despair. I had always sought out self-pleasure but found myself alone in this. My girlfriends were uninterested either because ofreligious messaging or societal pressure. I didn't realize it then, but I realize now that this is my life's calling. To help women and non-binary femmes unlearn body shame and relearn the healing power of self-pleasure. After all, we are all born with the desire and capacity for pleasure.
You won't find me on social media at this time of my life. I've written about the correlation between social media and disembodiment. You've probably noticed similar effects in your own life. You don't have to disconnect completely. But perhaps you are longing to return to your beautiful, authentic self, if even for a day.
If you feel called to reconnect with your creativity, Bodysex is what you're missing. If you want to heal your relationship with other women, as this is often a casualty of a patriarchal world, then Bodysex is where you belong.
Bodysex is my armor.
Sexual freedom is soul freedom.
Language: English
Location: Ithaca, New York
Email: kayfors94@gmail.com
Webpage: www.bodysexithaca.com