The Word for the Weekend was "Gratitude"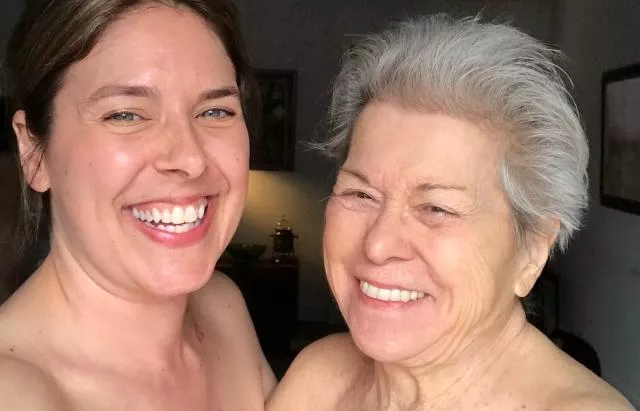 Since the site relaunch, we've been quiet.  We were working on a major media project that will debut Spring 2020 and, personally, I've lost interest in social media.  I miss the free internet - sites like Nerve and Tumblr - a time when we had a real dialogue about sexuality.  I was so hopeful.  It seemed limitless.  Then Facebook and Google created their gated communities where trolls and hate speech run free and SESTA and FOSTA closed down all the sex positive communities.  It's like conservative America ejaculated on my face and I didn't even get to orgasm.  
Then there's Bodysex.
Betty and I always look forward to the workshops.  In the circle, Betty isn't 90 years old - we have all the time in the world.  We're together supporting women in their journey to their truth.  We can say anything...be anything...no one can criticize our physical appearance...we are free to be vulnerable and explore pleasure.  The simplicity and genius of what Betty created always gives me pause because, in a few moments, you can see deep spiritual change among strangers committed to moving forward with their lives.  There's nothing more rewarding.  "Gratitude" was the word for the weekend.
We had women from all over, from every age group, race and walk of life.  Bodysex is the best cocktail party you've ever been to with the most interesting women in the world.  The workshops have ruined me for other friendships.  You haven't really connected with another human being until you've displayed your vulva, viewed their vulva and shared orgasms in the circle.  One of the women was celebrating a birthday.  As she walked into the room on Day 2, we all spontaneously started singing Happy Birthday.  We didn't plan it or talk about it.  That is connection.
Three of the women are moving forward with certification.  Each brings a unique perspective to Bodysex.  It's so gratifying to know that Betty's work is rippling out into the world.  I've never felt more ready to lead.  I wish Betty could live forever but her time is winding down.  We talk about the upcoming changes and how Betty will embrace death.  With each circle, our relationship deepens and our understanding for each other grows.  I don't think there are words to describe our partnership.  It transcends business, family or romance.  How do you acknowledge someone who's opened the door to your truest self?  Mentor...friend...the closest word that comes to mind is "sister".  
There's nothing like sharing orgasms with Betty during erotic recess.  I love to see her smile and ride her orgasm wave.  I snapped this pic as I rode the after shocks of pleasure.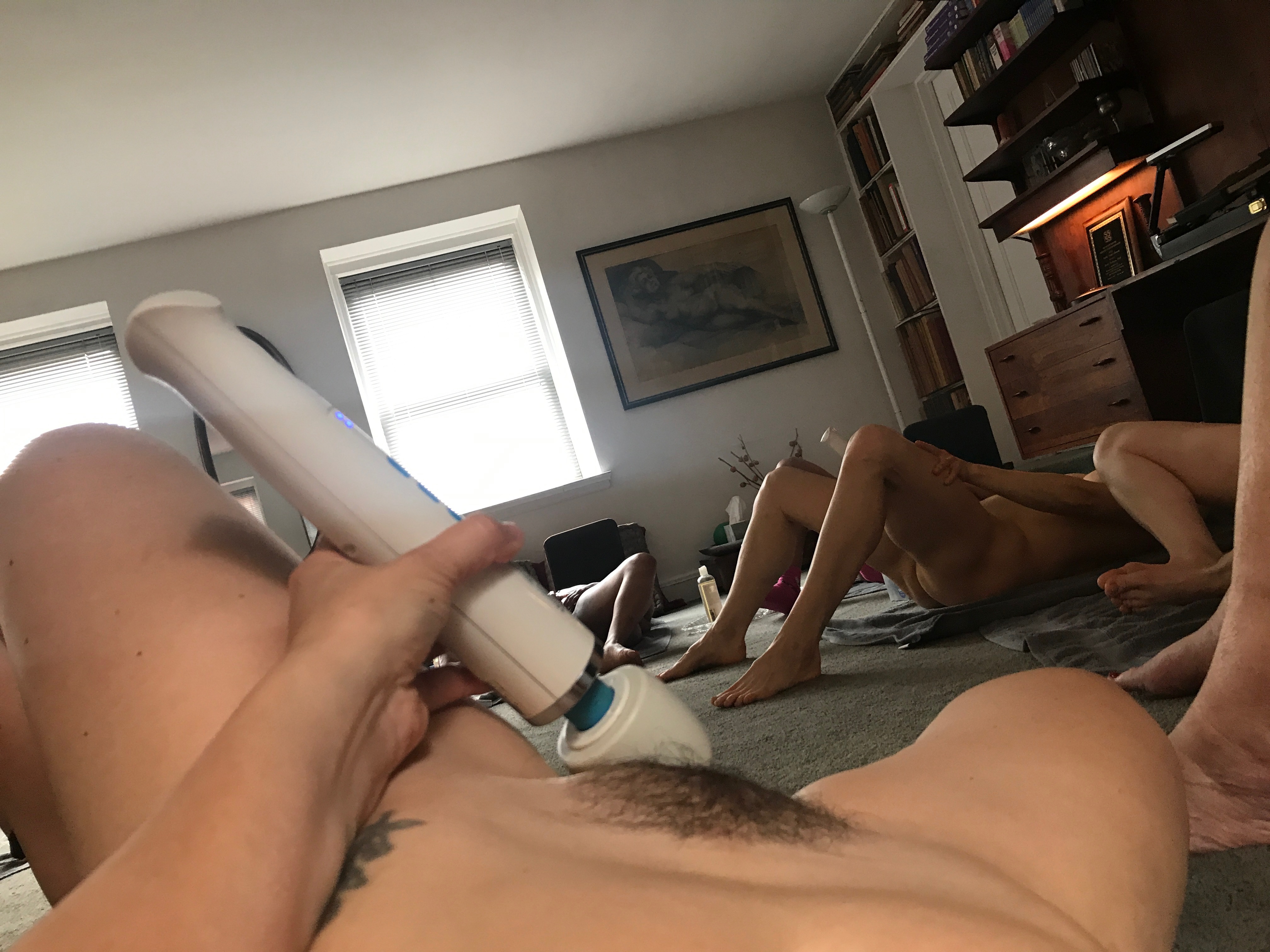 After several orgasms, I gloved up and crawled over to the women struggling with their orgasm.  It's always about slowly moving the barbell in and out of their vagina angled up towards their internal clitoris or g-spot.   Betty is so right about sex coaching.  You aren't giving them their orgasm but rather supporting them to keep going.  As women, we have so much intuitive knowledge about body cues because we've been bred to assume and please.  We are natural and socialized healers.  I think most of the orgasm issues women struggle with are about taking too much time to orgasm.  When they can just lie back and relax without judgment, pleasure follows.  
We kept on going with a few snack breaks.  These are the conversations I enjoy most - women all sweaty, relaxed nibbling on strawberries as we share profound thoughts or inane jokes.  The honesty is like oxygen.  When we give ourselves an orgasm, we are showing compassion for ourselves that transforms into compassion for others.  We are free to love without judgment or agenda.  It's how every part of our lives should be....
It was a beautiful weekend.  Thank you
Orchid
Tiger
Warrior Princess
Carmelita
Lakshmi
Sophia/Pussy
Petubi
Batcave
Black Velvet  
Mentions And Related Topics