Women Tailor the Sex Industry for Their Eyes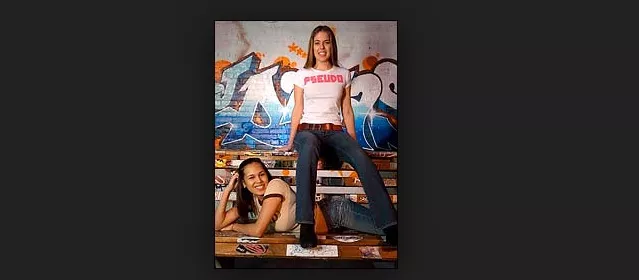 I had no idea when I sat down for this interview that my life was going to change forever.  After being "outed" on the front page, I decided to read the best selling books of the sex greats and interview them for an audio podcast.  That is how I met Betty Dodson.  Thank you, goddess, for directing my path. 
Below is the full article: https://www.nytimes.com/2004/02/20/us/women-tailor-sex-industry-to-their-eyes.html
Carlin Ross and Christina Head, a lawyer and a documentary filmmaker in New York, recently teamed up to plot new careers.
Among their first moves: Ms. Ross, 30, a general counsel to dot-coms, this month restarted an adult Web site that features ''sex and love from a woman's perspective.''
Ms. Head, 26, who has primarily covered subjects like inner-city youth, hopes to produce and direct pornographic films and television programming.
''It's all about empowering and educating women and, of course, I enjoy sex,'' Ms. Head said. ''We're women. We enjoy sex.''
Ms. Head and Ms. Ross are part of a growing cadre of women who are selling sex to other women, in this case what Ms. Ross calls ''female empowered'' adult entertainment -- the kind with plots, foreplay and cuddling in the afterglow, the kind that is mindful of women's tastes and suggests new possibilities for women's pleasure.
Experts say demand by women -- both heterosexual and lesbian -- is driving the growth of all sorts of sex-related ventures, from stores, catalogs and sex toy companies to adult Web sites, pornographic films and cable television shows. At the same time, many women, they say, see the sex industry as a legitimate place to make a living.
''Women have a voice now -- 'This is what I want and this is how I want it,' '' said Ms. Ross.
Samantha Lewis, president of Digital Playground, a DVD company in California that produces pornographic films for women and couples, estimated that women account for 40 percent of retail sales of Digital's movies, double what it was just two years ago. At trade shows, she said, half the fans are women, compared to maybe 10 percent five years ago. ''Women are fueling the growth,'' Ms. Lewis, 42, said.
While women have long been involved in the sex industry as providers and consumers, their participation now has become more of an economic phenomenon, largely because of the Internet. In fact, experts say, the Internet has been a major factor in unleashing women's interest in all things sexual. Surveys by Nielsen/NetRatings, which measures Internet audiences, have found that women account for more than a quarter of all visitors to sites with adult content, with more than 10 million women logging on to such sites in December alone.
ComScore Media Metrix, an Internet research firm, has found even higher female demand for adult sites -- 42 percent of all visitors in January -- with the highest rates among women ages 18 to 34.
The Internet also helps sales for other sex-related businesses.
Toys in Babeland, a company founded by women to sell sex toys and other sex products to women in 1993, with three stores in Washington and New York, said online purchases have boomed in the last four years, outpacing mail-order and retail sales. ''We're getting a boost from the way the Internet allows privacy and from a shift in expectations about sex, specially in women,'' Claire Cavanah, a co-owner, said. ''It's a whole new mindset.''
As recently as a decade ago, the customer base for Adam & Eve, a mail-order marketer of adult entertainment and novelties, was virtually all male, said Katy Zvolerin, a spokeswoman for the company, which is based in Charlotte, N.C. Today, women account for 30 percent of the company's catalog sales and 40 percent of Internet sales, she said.
More women in the business helps to generate more female demand. Debra Curtis, a lecturer on anthropology at Salve Regina University in Newport, R.I., said the Tupperware-style demonstration parties of sex toys, where women sit around with friends in a relaxed setting, help to promote sex toys as fun and mainstream. The saleswomen make the toys ''imaginable,'' she said, for those who would never have considered using them.
''The market is providing women multiple ways of being sexual,'' said Ms. Curtis, who wrote a paper for the journal Cultural Anthropology on the gatherings. ''There are new sexual repertoires, new rules and expectations, being created. It's not just about romance. It's about increasing sexual pleasure. ''
Some critics are skeptical of what is driving the demand.
''Are they doing this to please the men or please themselves?'' asked Tamara Kreinin, president of the Sexuality Information and Education Council of the United States, a nonprofit group that promotes comprehensive education about sexuality. '' 'Sex and the City' is indicative of a certain comfort, but for most women it's much less about sex and much more about the relationship.''
Others say that embracing pornography is an unhealthy sign that women are trying to imitate men's attitudes toward sex rather than using their perspective to influence men's behavior.
''The women's pornography I've seen is still pretty blatant,'' said Diana E. H. Russell, a professor emerita of sociology at Mills College in Oakland, Calif., and an expert on sexual violence. ''It's done in a more gentle way, but it's still sex without any connection to other feelings.''
Female directors of pornographic films remain a small minority, but they have become more common in the last five years, industry experts said. One pioneer, Candida Royalle, a performer who began directing in the 1980's, described the woman's influence as steering away from mechanical scenes and ''an overabundance'' of close-up shots to portray ''real bodies and sex that resembled more how women like to make love.''
While no statistics are available, Mark Kernes, senior editor at Adult Video News, the industry's trade publication, said that more women are also seen among the owners of adult video and novelty stores.
The business is attracting women like Alex Reyes, 52, a hairdresser in Austin, Tex., who said she had never bought a sex product -- and had watched possibly two pornographic films in her life -- but who planned to open an adult store in the fall next to her beauty salon. Ms. Reyes said that as she cut hair she often heard her clients discuss the lingerie, ''edible stuff'' and the sex toys they used.
After 30 years in the hair business, she said, she thought her new store would be less demanding and more profitable than her salon.
''Sex sells and there are many different forms,'' said Ms. Reyes, who is single and has a 25-year-old son who she said supported her plans. ''I'm looking at one form.''
Thousands of other women are supplementing incomes and sometimes even becoming wealthy by selling sex products at home demonstrations. Passion Parties, which is based in the San Francisco suburb of Brisbane, Calif., is one of the largest such companies, with 3,200 saleswomen. Patricia Davis, the company's president, said that sales had grown more than 50 percent in each of the last three years, to $20 million annually and that 11 Passion Parties saleswomen sold more than $1 million worth of products last year.
Elena Cruz, 28, a database administrator from Brentwood, N.Y., who bought sex toys and lotions at two Passion Parties over the last year, said she had ''always been interested but I never had the courage'' to buy such products before.
''I never had the guts to walk up and purchase something at a store,'' she said. ''The parties are more accessible and more informative.''
Many new sexual entrepreneurs say they are filling a void, supplying female-oriented products that did not exist before. Last month, Robin Adams, 32, and Micole Taggart, 29, published the first issue of ''Sweet Action,'' a pornographic magazine billed as ''the official guide for the boy-crazy gal.'' The magazine features ''hot'' but normal-looking men and eschews how-to-please-your-man articles for those telling women how to please themselves.
''The original intent was to make something for women that they don't have,'' said Ms. Adams, a jewelry designer who came up with the idea.''We're very underrepresented in our sexuality. We tend to get erotica and poetry, but porn is a scary word for women.''
In Austin, Ms. Reyes envisions ''the new romantic sex shop,'' with ''pinks and blacks and soft colors, music playing.''
''I've dealt with women for years,'' she said. ''Why would they have to go through the Internet, hidden? I want it to be a place where people wouldn't feel embarrassed. You don't have to put on a disguise to visit.''
Mentions And Related Topics