Why is Doggy Style Uncomfortable Sometimes but Not Other Times?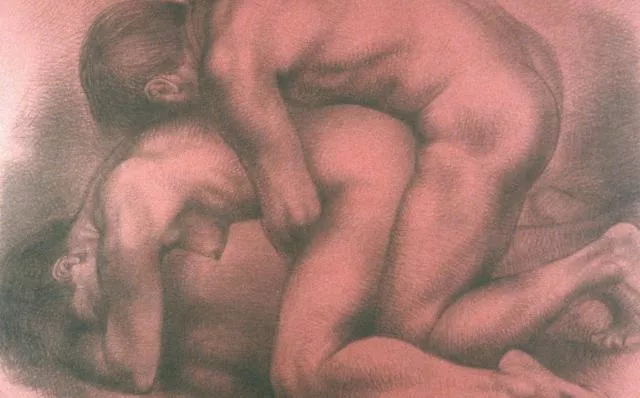 Dear Dr. Betty,
First I'd like to say thank you for helping me to discover and experiment with my sexuality, your website has been a great help to me.
My question is about one particular position, I usually hear it referred to as doggy style, I am on my hands and knees and he is behind me, usually standing on the floor while I'm on the bed. The last two times I've done this position it's been uncomfortable, like he's going too deep. My guess is that he's hitting my cervix. What I find interesting is that when we did this position a few weeks ago I enjoyed it a lot so why is it uncomfortable now? I had a past partner with a HUGE penis and doggy style was painful so we stuck with other positions but this guy's penis is very average, not too small but not too big.
I heard somewhere that the cervix sits higher sometimes and lower sometimes. Do you know what causes this or if there's anything I can do to affect it or predict it?
I know the easiest solution is to just go to other positions and that's what we've done when it's been uncomfortable but I remember him mentioning once that doggy style was his favorite position so if there is a way to make it work I'd like to try it.
Dear E,
You are correct. He is hitting your cervix. Doggie or rear vaginal entry is one of my favorites, but rather than being on all fours, I'm more in a knee-chest position with a pillow under my upper body. This adjustment is more restful than holding my upper body up with one arm. It also frees my hands to hold a vibrator. This is discussed in more detail in my e-book "Orgasms for Two" where I describe and illustrate the "Edge of the Bed" position. It sounds like you're nearly there.
Doggie allows the deepest penetration so your BF needs to be mindful of his thrusting. No deep pounding like porn. Slow and easy does it. When a woman is in a high state of arousal, her uterus lifts (called ballooning) which allows more vaginal depth. That's when you'll desire
deeper penetration which you can signal him by backing up into his forward thrust. Again Doggie is never a hard fuck, but rather slow and measured. Since most women seldom get the kind of stimulation that would REALLY turns us on, we mostly do what our men like. I'd say master this position not only because it's HIS favorite but because it's also yours.
Mentions And Related Topics