The Most Frequently Asked Sex Question: "How Will I Know If I've Had an Orgasm?"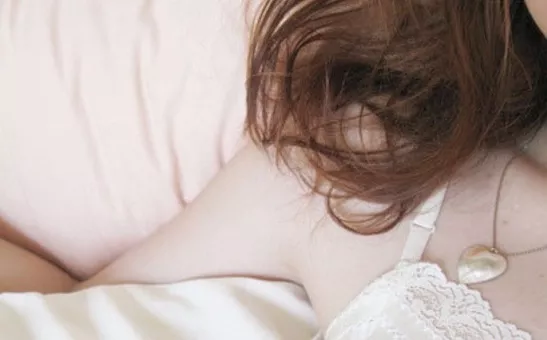 After years of answering questions from women and girls around the world via the internet, most frequently asked is "How will I know if I've had an orgasm?"
For many years the standard response was, "If you have to ask, then it hasn't happened," the assumption being that she'll automatically know when she does. This is no longer true as the vast majority of girls and women asking today are holding unrealistic images of what an orgasm will feel like thanks to our access to multi-media with books, films, magazines, television and the latest venue of online pornography. As a result of these artistic exaggerated and fanciful images, we end up with all kinds of crazy expectations that some cataclysmic force will consume body and soul with a mysterious yet divine ecstasy called orgasm!
Thanks to Disney we also forget to consider the influence of fairy tales about romance that fills a child's mind about "falling into love" and being "kissed awake" by a handsome prince. This represents her sexual awakening with orgasm happening naturally. Thus our girls are conditioned to total passivity while boys are more interested in climbing the bean stalk and slaying the giant. Even porn has become a part of our modern romantic image of sex with women having screaming orgasms from vaginal penetration alone— with nary a clitoris in sight. Parents do not talk to their children about sex and our schools only allow the sperm and egg story of procreation. Other than horror stories of STD's during safe sex lectures, absolutely nothing is said about sexual pleasure. To top this off, every one of my private pre-orgasmic clients claim: "Sex was never discussed in my family."
Added to this lack of sex information, we must also factor in the vast number of girls who never masturbated in childhood due to religious or social constraints. The devastation shows up in imaginings about sex based on raw emotions with no grounding in physical bodies that masturbation teaches us at an early age. How is a girl to recognize those early pleasurable sensations that will grow over time with practice? Especially when her head is filled with soft and hard core images of romantic sex? I need say no more than to point to the latest book sensation circling the globe being read by millions of unhappy women still longing for their very own Prince Charming to carry her off in his new Porsche. A more sexually sophisticated woman might happily settle for a robust thirty minute fuck with a viral young man with a sizable hard penis that lasted long enough for her to have a couple of orgasms while she stimulated her clitoris during vaginal penetration.
For young women with no experiences of masturbation in childhood or puberty, is it any wonder they're so confused? Fantasy expectations override pleasant feelings that end up being dismissed as "nothing" or "not worth the effort." An analogy would be like me planting a seed in fertile soil and when a tiny green shoot appears, I throw it out because I was expecting a gorgeous blossom to appear similar to the colorful image on the seed package which is why I bought it in the fist place.
Without any decent sex education or information, we are sending our kids into a war zone of sexual ignorance, misinformation and lurid fantasies based on porn or false notions that some kind of mythical love will conquer all. This combination guarantees there will be a large number of victims and casualties that lead to lifetimes of misery and death. A headline reads, "Young Mother of Four Murdered by Jealous Husband." Or, "College Boys Sentenced for Rape of Co-ed who Commits Suicide." Over stated? I think not when we reflect on recent stories we've all read. Or how about outing a celebrity, a married man either a movie star or politician. People consume every word with a mixture of glee and horror as they discuss sex combined with the awfulness of a fallen man or woman.
I accuse America of being a sexually sick and visibly dying culture with a distorted view of sexual pleasure enforced by organized religions. The Catholic Church tops my list of despicable prohibitions on any and all healthy sexual activity other than procreation. All organized religions support sexual repression as a means for a few to control many; the essence of authoritarian rule is using the sexual guilt card. Therefore I consider most practicing Christians, Jews, Mormons and Muslims to be victims of sexual ignorance about the natural pleasures of enjoying orgasms with our selves, friends, lovers and life partners.
Besides the universal confusion over what an orgasm feels like, the next problem is the appearance of our sex organs. Boys are concerned with penis size and girls believe there is "something wrong" with the way they "look." Most often it's inner lips that extend beyond the outer labia— more than half of my huge sampling has this form. This information is based on 45 years of viewing woman's genitals up close and personal as we look into the same mirror together under a bright light.
Next we all have negative feelings about our body's appearance; size of our breasts, bellies, thighs, etc., followed by unhappiness over some facial feature that ruins our appearance and ends with all the misery over the crowning glory of our hair. The healing takes place during all forms of group nudity. In the Bodysex workshops we can see the vast variation in our bodies, and once personality is included, we each become individuals who are beautiful with all our flaws. The importance of nudity cannot be over emphasized. In a private session, I remain clothed while my client wears an over sized sweat shirt with socks to keep her feet warm. Some women prefer be nude which is fine. The genital exam becomes one of the highlights of each private session. She meets her sex organ for the first time which includes a naming ritual with me as her witness.
My demeanor is more like a favorite bawdy Auntie rather than a "professional" therapist who doesn't talk about similar problems she's had as a woman. The opening conversation lasts long enough for me to sense she's comfortable. Laughter is a secret weapon in my arsenal of sexual healing. Since I request a one page sex bio via email before each session, I have an idea who is showing up which allows me to gage what needs to be dealt with so we don't have to spend too much time with her back story. They are all painfully similar.
We can get to the main problem immediately which is her total confusion about orgasm. Some women are having small orgasms that she's never acknowledged so they cannot develop to provide more pleasure. Most women simply don't masturbate long enough to fully engage her sex organ or she stops after her first orgasmic reflex which often happens on the way to a fuller orgasm. If I think she'll come too fast, I slow her down or encourage her to keep going. After manual skills are explored, we try different vibrators starting with mild and ending with the Magic Wand. Most clients have several orgasms with a broad range from small to total body responses. Since we don't watch the clock, a session can last between four to seven hours. We often celebrate her first orgasm over a glass of Chardonnay while we do a re-cap of her session while she takes notes. Each client can email me with any questions she might have after we've worked together. The age range is vast, from twenty-something to my eldest client who was about to turn eighty.
Ten major sex problems for our children in America
1. Growing up in families that never mention sex.
2. Absence of childhood sex explorations with masturbation.
3. Developing strange ways to indirectly stimulate their sex organs.
4. Threatened with punishment for sexual games in childhood.
5. Getting caught touching their sex organ and severely punished.
6. Public humiliation for some sexual incident at school
7. Influence of religious teachings proving they're "sinners" and condemned.
8. Devastating and inevitably bad first time sex with a partner
9. Instant fear of STI or pregnancy with no birth control information.
10. Unwanted teen pregnancy.
Once Americans can get beyond our puritanical obsessions based upon fear and loathing of bodily pleasures, both male and female orgasm can and will taught. But we first need to accept masturbation as the foundation for all of human sexuality. It's our first natural sex activity, the way we discover our sex organs along with the good feelings that are experienced when we touch ourselves.
This beginning of sexual pleasure needs to be nurtured so our children can become healthy adults guided by the pleasure principle. Instead of accepting Freud's "Death Instinct," his student Wilhelm Reich broke away from him believing humanity had a "Life Instinct." Reich went on to explore as well as explain the function of the orgasm. His beliefs were so contrary to America's authoritarian society that he ended up being persecuted and sent to jail where he died in 1957. Since I believe Reich is correct, he's been my primary source for inspiration and understanding about the importanace of orgasm in sustaining a pleasure based peaceful population where war becomes obsolete.
Mentions And Related Topics