Is It "Choice" When 87% of US Counties Don't Have a Clinic?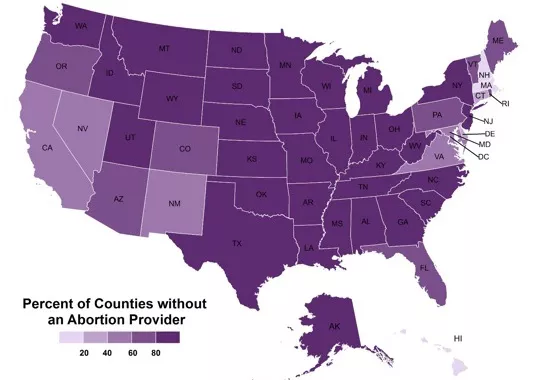 Operation Rescue has been very successful in their campaign to shut down clinics by buying out their leases and general harassment.  Today, nearly 87% of U.S. counties, home to more than one-third of women of reproductive age, lacked any abortion providers (according to a 2011 study).
And nearly all non-metropolitan counties (97%) - roughly 7 in 10 metropolitan counties - lacked a provider. There are 26 states where 90% of counties lack an abortion provider.
Disgusting.
Mentions And Related Topics