I'm Super-Horny & He Can't Keep an Erection....HELP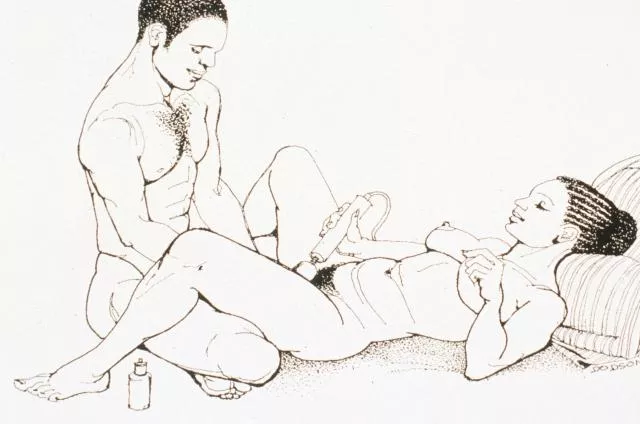 Betty,
I am a 36 year old mother of 2 who has been married for 11 years. Last year, I went off birth control after years and years of being on it. (Thank you vasectomy!) And finally have my sex drive back. Problem: My husband is a Type 2 Diabetic which really effects his erections. He is on Cialis which helps with an immediate erection but it doesn't allow for his erection to last very long. The doctor told us that after several months of even blood sugars that his erections would go back to normal but he's had great blood sugar numbers for almost a year now and no improvement. This definitely doesn't allow much time for experimentation when we are both trying to beat the erection clock every time! HELP!
Dear S,
Good news about coming off birth control pills. I do believe there's a movement going on with women finally realizing they've been short changed again by big pharma. I would hope more men consider vasectomies to take some pressure off the women they love to always be the one to deal with birth control.
Even after your husband gets his erections stabilized, depending on his penis to be the source of your orgasm is enough pressure to keep him constantly worried if he will stay hard. I'll bet this is the problem he's having right now. If you have read around the site, you must know that we love sex toys and proclaim they are here to stay.
There are so many ways for us to share our orgasms today. If vaginal penetration is how you come, then invest in a good silicone dildo of a desirable size and let him use it when his hard-on takes a nap. How about one of our vibrators to entertain your clitoris? Check out our sexual skills series under Videos and see all the fun you could be including. Time to upgrade your sexlife. Then get back to me with your good news.
Dr. Betty
Mentions And Related Topics