I Went to the Same Orgasm Workshop as Ilana on 'Broad City'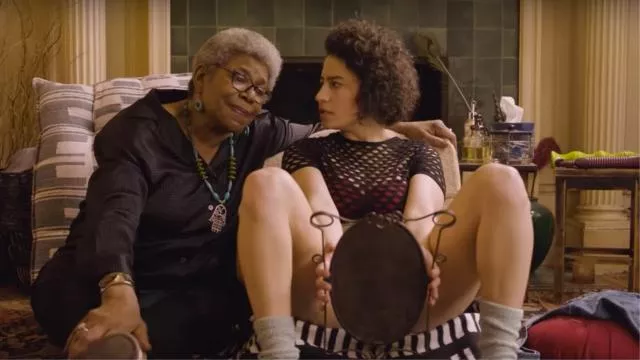 I love this Vice article because the author, Callie, talks about her experience at our last retreat.  Here she describes erotic recess:
At the beginning of the first workshop, I was damp with sweat from the July heat and my own nerves. I was about to be a voyeur and an exhibitionist throughout the nude "erotic recess"—code for an hour of masturbating in a lotus-like arrangement of yoga mats, towels, pillows, blankets, and so many vibrators. In fact, it was much like what Ilana saw when she walked into the workshop on the show. I was the only newbie in attendance though. All the other attendees were seasoned bodysex-goers.

The days melted away in a rolling wave of orgasms––mine and every woman's at the center. It was surprisingly easy to come beside these women. The environment is best described as sweet and supportive. I witnessed others' sexuality and climaxes, they witnessed mine, and I didn't die. In fact, I glowed.

One-on-one Dodson time was hard to finagle, but on our final night, after dinner, I found my moment. The seat beside her was open and I quickly made my move.

"Betty, would it be okay if I ask you a question?"

"What is it?" she asked, sipping her wine and gently stroked the lines of my arm's tattoos.

"I came here to overcome my fear of voyeurism and exhibitionism, and here, it's so easy. Everyone is so accepting and encouraging and it's just comfortable. When I get back to the West Coast, I'm heading to a sex party and I want to know how to take everything I've learned here and put it to the test. How do I take what you've shared with me and bring it into my own life?"

Advertisement

She leaned back in her chair and raised her eyebrows. With a flourish and a shake of her head, she shrugged and said, "Enjoy yourself."
Bravo, Callie.
Mentions And Related Topics