I Was Set to Fathom Sex Without Ejaculation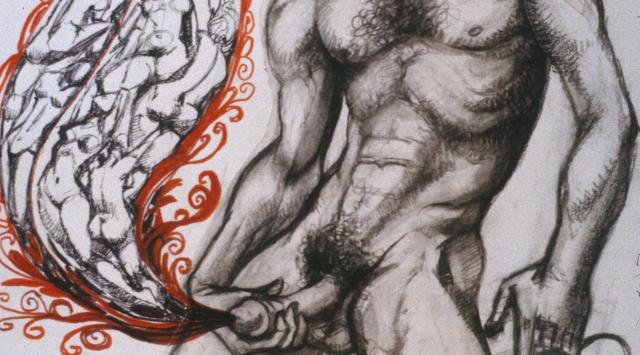 Thinking out-of-the-box is part of my M.O. I'm right-brained too. Seems fitting for someone who's dabbled in art, music, and science for the greater part of six decades plus existence on this wondrous planet.
1973 was the year I graduated from college and decided to take a major detour from the career current engulfing many collegians eager for a financial mooring in the harbor of the 'American Dream'.
That year I ended up in the remote Pacific paradise of Tonga with a 2 year commitment as a teacher in the Peace Corps. No shoes, running water, electricity. Spearfishing in coral gardens; living in a communal society; the stars, my guitar, and coconut oil for nighttime dalliances. Thus began my metamorphosis into Bila.
From Tonga, the trade winds took me to El Salvador where the earth brews fire and the people vibrate with verve, tenacity, generosity, and compassion. Here began my initiation in sexual fire and another phase of my metamorphosis fashioned by teachings from the ancient Egyptians, Taoists, and Hindus. Beyond the frontiers of reproductive and recreational sex there opened up a new cosmos of transformative sex. I donned my spacesuit and zoomed full speed into this unfamiliar yet enticing precinct of human nature.
I emerged from this journey with major chunks of my beliefs and practices regarding sex completely shattered. Now I was set to fathom sex without ejaculation. Sex with channeling sexual energy up through the spine, into the head, through a series of energy centers linked to the endocrine glands and the entire nervous system. Sex for health, vitality, vigor, and longevity. Sex for being more than who we are. Sex as a means of liberation from restrictive conditioning and norms.
To refrain from ejaculating after being a consummate ejaculator was for me a Herculean task. My body and mind had been hardwired to expect the gratification of peak orgasms through masturbation and paired sex. While I was making some 'headway' with semen retention during the day, nevertheless, nighttime would often ambush me with many booby traps. I would jot down each time I had a wet dream in the hope that I would see an emergent pattern of longer periods of retention. This went on for almost twenty years with little change. That is until I started paying more attention to my dreams and my beliefs.
Conscious dreaming and dream journaling allowed me to access deeper parts of myself and gradually reconfigure the ejaculatory hardwiring. I was now equipped with the means to explore what physical, mental, and spiritual virtues could be cultivated from consistent semen retention. That was sixteen years ago.
I love 'edging'. I can go for hours savoring sexual energy and bliss all the while being cognizant that my pituitary gland is stimulating my sex glands to produce testosterone and estrogen and the other endocrines to dutifully comply with their healthful hormone cocktails. Visual, emotional, olfactory, and sexual activity areas of the brain are getting salubrious jolts. Muscles and bones are being fortified. The immune system is strengthened. The vitamins, minerals, trace elements, and cancer-fighting agents in semen are being absorbed and recirculated throughout the body. I love my sexuality, my cock, myself more wholly and more deeply. I embody my eroticism in every breath, thought, and action.
I'm 62 years old. People tell me I have the body of a 20 year old. I take good care of myself with a healthy diet, power walks, daily visits to the gym, music, meditation, writing, reading, and teaching. I have a gorgeous and loving wife and a son who is a constant source of joy and pride. To what extent has my particular sexuality influenced this cherished physical, mental, and spiritual well-being? Hard to say. I inherited good Swiss genes from my mother and am eternally grateful for God's benevolence.
What I can acknowledge is that I don't take Viagra, my prostate is in excellent health, my erections get as hard as ever and are lengthening with age. So if sex is this good in the sixties, I'm excited about what the future holds. If I can be anyone nearly as sexy, beautiful, dynamic, and full of life as Betty, then I figure the choices I made to become Bila will have been for the better.
Mentions And Related Topics