I Held to the Idea That Pleasure Heals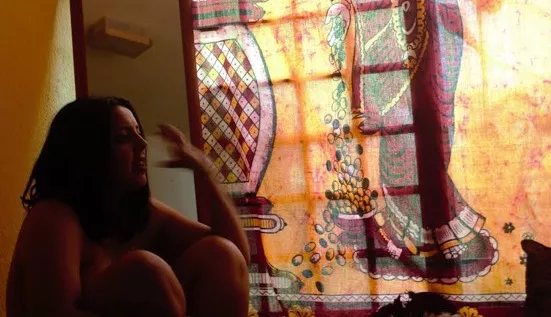 Dear Betty and Carlin
Two weeks ago I ran my third Bodysex Workshop in Mexico City and it was just amazing. This was a difficult workshop to prepare. Two weeks before the date I was still considering canceling it. I felt frustrated. My feelings were that pleasure is not a priority. Culturally, sexuality is so focused in the superficial, quick results, porn like desires, romantic love lies; sexuality as a way to grasp on to a partner, or just to cum and feel les anxious; a power mechanism.
But what Bodysex achieves: a true insight, self-conscience of oneself, self-love, sisterhood, pleasure, not just sexual but as a way to stand in life, an ideology, a positive philosophy to guide us through life, very few people are interested, or even consider it as a possibility. Many people are so focused on the negativities, on blaming others, complain about everything, so focused in the violence and the prohibitions, on the pain. At least that was what I was feeling. But, I held to the idea that pleasure heals, as you say.
Despite all the difficulties to bring together the circle, something kept me going. Something told me that this Bodysex had to happen and just three days before the date the circle was completed. This time I was not afraid. For the first time I felt I had something to give. I stopped comparing myself with you and Carlin, I stopped being so hard to myself demanding perfection, demanding wisdom. I accepted that I have enough to share and a lot to learn from the other women. I knew it before, but this time I just let myself shine and stopped hiding behind you, behind the image I built of myself. This time I allowed me be.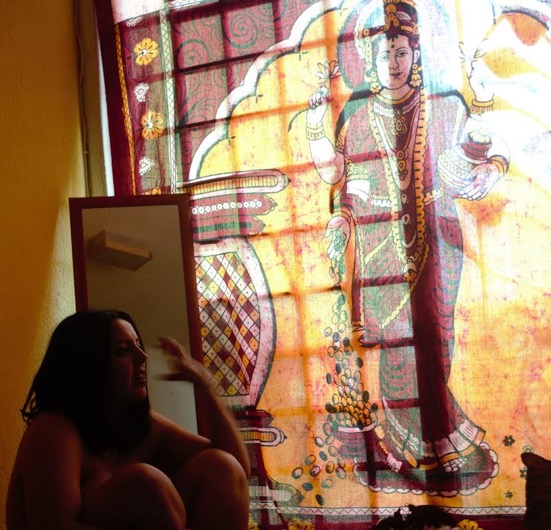 I was very emotional and didn't hold myself. This I'm sure helped the circle to flow. It was so powerful. I could feel the determination in each woman to start living their lives without fear. Our stories crossed through the feelings of guilt, for living the way we wanted, we were the sluts that didn´t follow the rules, that didn't settle for a marriage and kids, non-traditional women labeled as the "selfish" one, the "crazy" one.
It was amazing to be present when something in each woman shifted, I could see while we were going through the genital show and tell how their faces changed, it could be felt in the room. Everything that came after that were statements like "This is me", "I finally feel myself", "I knew what sisterhood was, but now I can feel it".
Pleasure was our guide. The determination to leave fear, guilt and shame was so strong. Now all we could talk was about pleasure. The second day happened at the same time a national protest against male violence was held in Mexico. Indignation and anger could be felt in the environment. But as every one of us connected with our bodies and our pleasure, each made conscience of how free and secure they felt in the circle despite being naked. I focused on reminding them that though the circle is a safe environment where we can be ourselves, we have to remember that our bodies are our main safe space, a space we have to trust, love, own. It doesn't depend on what others think of it or what others do with it, as long as we own it we can make whatever we want of our bodies, our pleasure, of ourselves.
I've been fighting for a while with my body. Since I can remember I've always felt sexy, even when I was a child, but a year ago I started hiding, neglecting my body, hating my changing figure. But after this Bodysex, I just suddenly, out of nowhere found myself again, suddenly I looked at me and realized that If I kept waiting to have the ideal body, If I kept missing my younger body I was not going to enjoy me right now. This is me, and I will never be this again. I am freaking sexy right now, I just saw myself, my essence again, I can feel myself again. I'm a fucking sexual, hot, full of desire woman and I'm done hiding. I'm done standing in the shadow trying to restrain my shine.
It's been three years since my first Bodysex at you apartment and since then, not a single year has passed without Bodysex in my life. I'm so glad I found you. Thankyou.
Fabiola
Mentions And Related Topics