Handling Your Mastectomy with Humor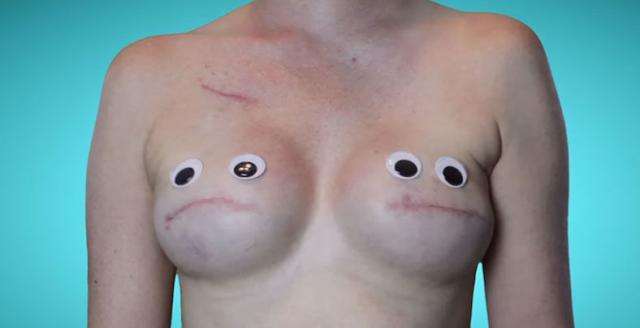 Aniela McGuinness is a 32-year-old actress who was diagnosed with breast cancer. She decided to have a preventative mastectomy AND to document her experience with a little flair, and a little humor.
She starts with Rosie the Riveter pre-mastectomy...becomes the Bride of Frankenstein post-mastectomy and then a Fembot post-chemo when she went bald.
I love her spirit and that she held her head high and laughed at herself. If only we all could handle our ever changing bodies with the same courage and acceptance. This woman is brilliant.
Mentions And Related Topics