Guilty After Girl-on-Girl Fantasy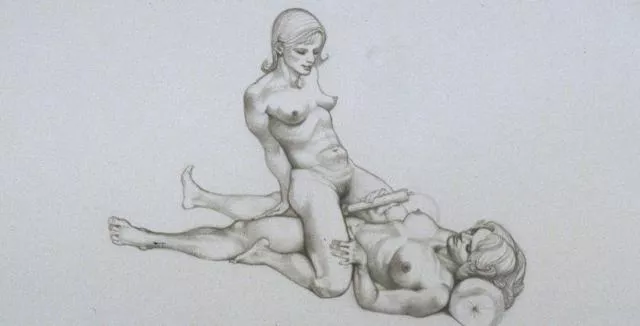 Hi Betty..
I've never done this before....asking people for advice on this but I trust that you'll help...I'm 18 I'm a virgin...I masturbate often but not too much...when I masturbate I fantasize mostly about girls and rarely about guys...but I've never fallen for a girl or thought of girls in a romantic way ....I have had a few crushes on guys and fallen in love once...but I have a friend...she's bisexual and sometimes I want her to have lesbian sex with me and she wants to but after I masturbate to that fantasy I feel guilty...I don't know what's wrong with me ...
please help
Dear L,
There is nothing wrong with you other than growing up in a sexually repressed country like ours. Where sex is everywhere you turn but decent sex education and information is difficult to find. Welcome to D&R.
The concept of "virginity" is worthless. Since you're having orgasms with yourself you are already sexual. Congratulations! Do boys worry about being virgins? For them, having sex with a girl is a badge of honor or an accomplishment. A perfect example of our sexual double standard.
At your stage of development, experimenting with a girl makes sense and it's far more safe in terms of avoiding an unwanted pregnancy. My advice is to NOT have sex with a boy unless you have mastered some form of contraception. Go into our site and take advantage of all the information we offer freely.
Dr Betty
Mentions And Related Topics