An Exhibition of Older Women in Oils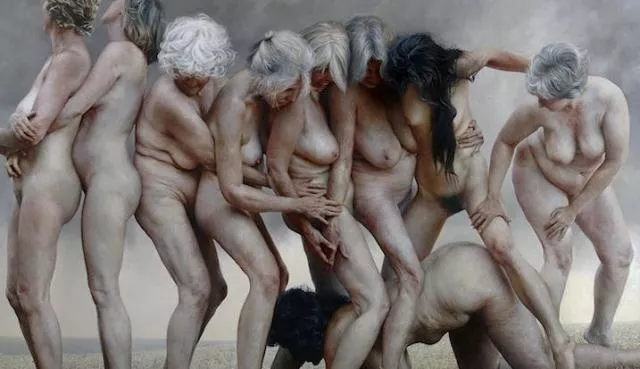 Aleah Chapin is a young artist who paints the female nude - older female nudes.  Her exhibition "The Aunties Project" at the Flowers Gallery in London has everyone a buzz about body image, aging, and beauty. 
In her own words,
"So I decided to go back to basics and explore my history and the people I grew up with - all these wacky and amazing women. The female body is an incredible thing to paint.
Most women have issues and I'm not immune to that. We're told that our bodies are supposed to be a certain height, certain size, certain weight. But the pictures we see are completely unrealistic; they're very Photoshopped.
We all know it when we look at them in magazines and yet, we still compare ourselves. That's why we need images that show all sorts of bodies – so we can accept every size and shape."
Brilliant
Mentions And Related Topics