Did I Get Sexually Wild at 50?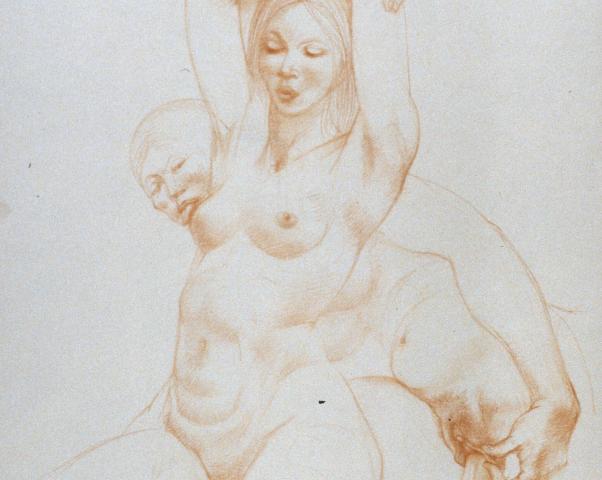 Dear Betty,
I am an attractive professional woman who is a flight attendant for a well known Airline and just recently turned 50 and still have a sexy body and legs. MY husband and I have been married for 14 yrs with no kids and he works nights for an automotive company. We have ok sex regularly but I don't always have orgasms with him. My husband thinks old fashioned religious beliefs and would not approve of me masturbating.
When I am home alone and he has gone to work I enjoy relaxing and experimenting with different ways to masturbate to orgasm. And I love the intense screaming explosive orgasms. I just learned to edge my orgasms. I am masturbating more now than when I was younger. I don't try anything harmful but some things I try to bring myself to orgasm with are embarrassing but the orgasms are SO SO intense. I have to be discreet so household items are sometimes used with cucumbers and water jets,vacuum pump,etc.
I have the best female friend ever who I confide in, and she has been in an open marriage for 10yrs. She is 40 her husband is 38 and Lisa has shared a lot about masturbation with me and suggested for me to try a "Don't ask, don't tell" sex with her and her husband. I have been a faithful wife but had to try it once. I never knew my first time would be so much pleasure with another woman and another man. I promised myself I would not let her husband cum inside me, but he was giving me intense multiple orgasms which he had amazing control and I lost control.
I locked my legs around him as he picked up the pace and moaned that he was going to cum. I screamed " Cum inside me" - don't know why I yelled out? he grunted and forcefully started cumming inside me causing me to explode in orgasm again. Good thing I can't get pregnant because he shot a big load inside me and I mean a lot. Lisa was saying just let it happen it's ok. I know I can't tell my husband so I think I will just enjoy masturbating privately. Did I get sexually wild at 50????????
Thank you Betty I love everything you and Carlin stand for.
D
Dear D,
You deserve any and all sexual pleasures you can manage. Congratulations! Just keep your own council and hubby will never know. Sex is really a form of adult play after we have done having children. Enjoy yourself.
Dr Betty
Mentions And Related Topics