Boyfriend Uncomfortable with Porn in Our Sex Life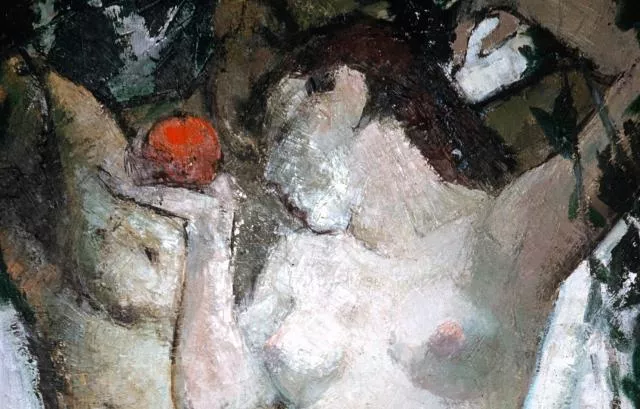 Dear Betty,
I have been masturbating since I was about 13 years old (I'm 17 now.) The first time I had an orgasm was with an electric toothbrush as a vibrator. Since then I have gone in phases, trying to masturbate with only my hands, reading porn (in the form of smutty fan fiction), watching porn, using fingers on the inside and outside. I've experimented with lube and I now have a real vibrator (and a real dildo is on the way!) I also have a boyfriend (I identify as bisexual) and we have sex regularly.
However, after a few months of faking orgasm, more months of undoing the damage that caused, eventually learning how to truly orgasm with a partner, I have realized that I very quickly can have an intense orgasm when I am hearing a woman moaning while masturbating. This works well when I am alone (although ), but when I am having partnered sex, I'm not sure how to combine these things.
My boyfriend comes from a very sex negative family, and while he supports me fully, it might make him uncomfortable to incorporate porn into our sex life.. Even more of a problem is the fact that we have very little privacy. Most of our sex takes place in my room at my parents' home while people are downstairs. Or in the woods. What should I do?
J
Dear J,
It seems to me that your sex life is quite full, especially for a 17 year old girl. . Since you can enjoy orgasms with yourself as well as with your BF, you've stated your problem clearly: "I would rather be less dependent on porn and more able to orgasm through fantasy and stimulation alone."
So now is your chance to ween yourself from porn by treating it like any other "addiction" which means abstaining one day at a time. I suspect there are more girls than we realize who are hooked on crappy commercial porn perpetuating men's sexual fantasies that leaves out women's desires and preferences. Making up your own fantasies will exercise the creative part of your brain that will get easier with practice. After all, fantasy is at the heart of the creative process so you can stop copying the male model of sex and develop your own imagery that will be far more exciting.
Dr. Betty
Mentions And Related Topics