Bodysex Feels Like the Greatest Feminist Triumph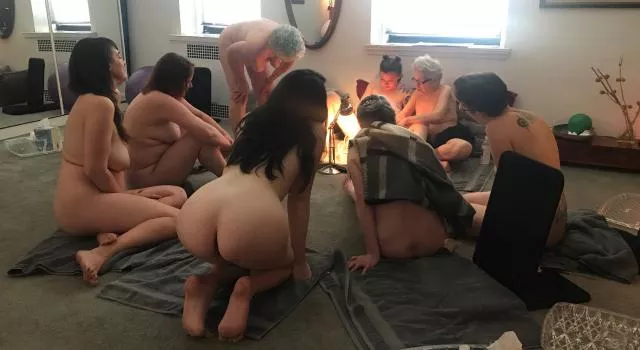 Betty and I were thankful that our May workshop would be a smaller group.  Betty has been suffering from angina with numbness if her left arm and I fractured my tailbone on a rope swing with Grayson.  Writing this down on paper...it sounds pretty crazy that two women would head into a weekend sitting on the floor and guiding women to orgasm while in that kind of pain. 
Everything is booked out months in advance.  Women travel from all over the world to Betty's door.  We've never cancelled a workshop.    That is the nature of Bodysex: it's pure commitment that borders on addiction.  With each group, I grow and expand and learn more about myself by serving women.  There isn't a moment during a share when I'm bored or want to be anywhere else.  It can be a beautiful summer day and I'm excited to be in the circle next to Betty.  I don't think of it as work or my career.  Sexual freedom for women is a life goal, my reason for being.  When you can get to that point in your life, everything else fades away: the insecurities, the self-doubt, the jealousy, even the ambition.    I am whole.
This workshop was special because one of Betty's long-time friends from the West Coast joined us in the circle.  Back in the 70's, Betty and Myrtis had put on a week of feminist programming for the Aspen television network.  Betty was in her buddhist monk phase with a shaven head.  One of the women decided she wanted to shave her head on camera.  Long story short: they cancelled feminist week after Betty's segment aired (the video is below).  It's so compelling to witness two life-long friends talk about their feminist history - to see genuine regard and love between women.  During genital show and tell, we snapped this picture of the three of us.  I love it: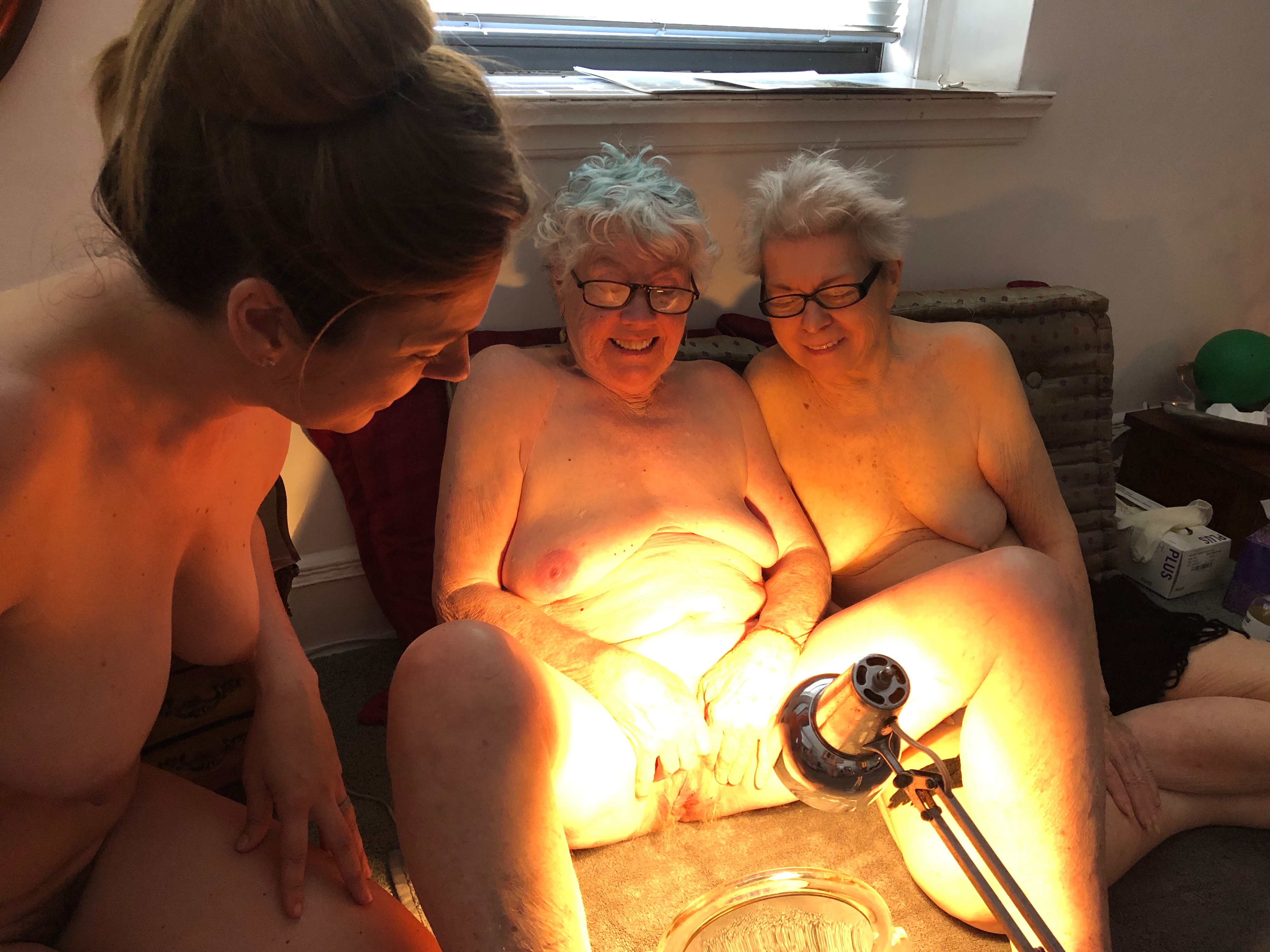 Your tailbone aches when you're sitting but when you lie down there's no pain.  I don't think I was ever so enthused about demonstrating Betty's Rock 'n Roll orgasm technique.  Nothing like a little vulva massage and clitoral stimulation with vaginal penetration to take the edge off.  I love these moments with Betty, the dance that we do as we teach women how to stimulate their bodies.  From the outside looking in, it may seem pornographic but it's so much more.  It feels natural and spiritual and joyful.  The world debases female sexuality.  In circles of women, it feels like we're taking our divinity back - that our bodies are our own again.  It feels like the greatest feminist triumph.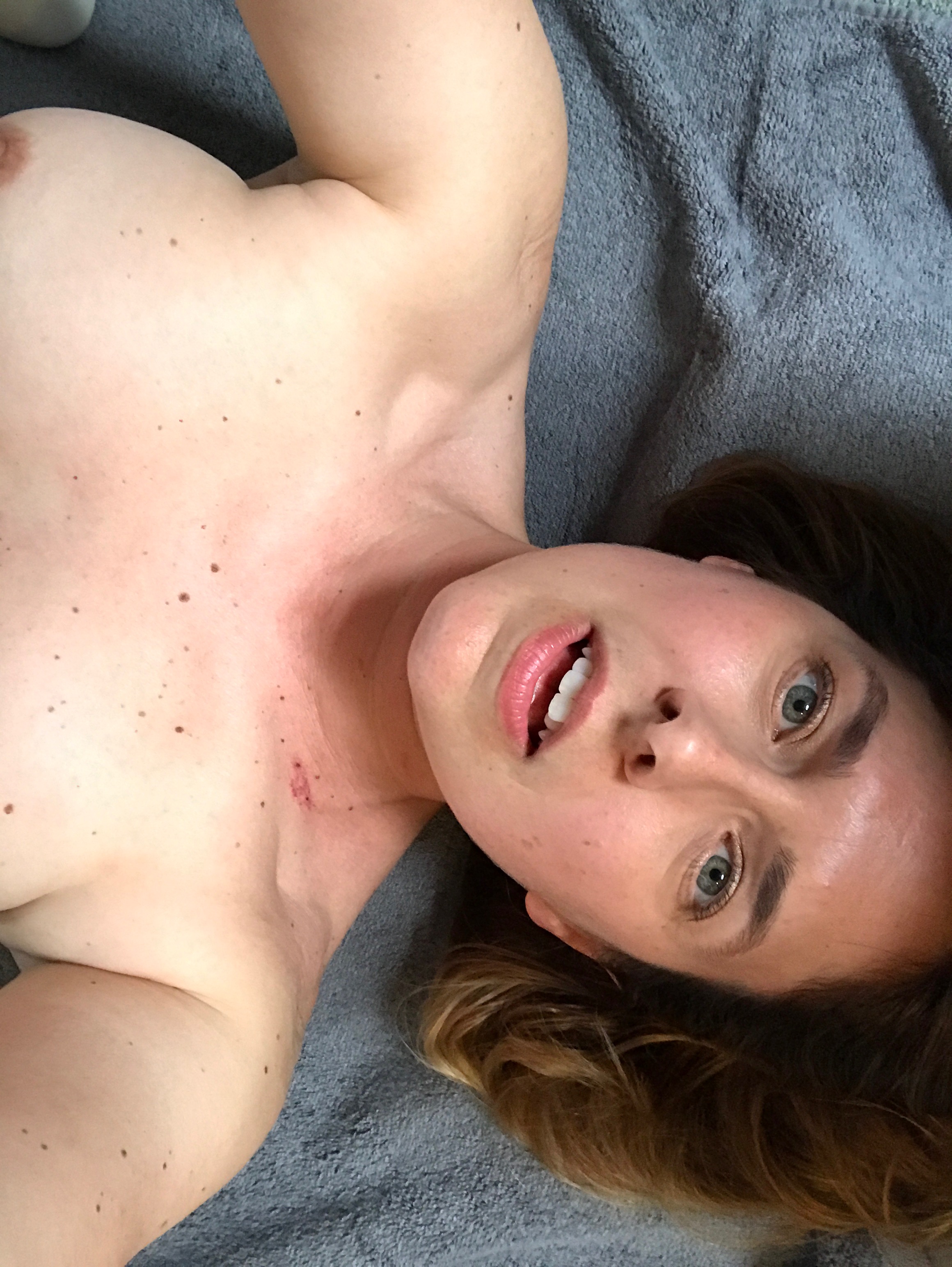 During erotic recess, as a leader, you feel where you need to be in the room.  The orgasm energy cuts loose, travels around the circle, and stops suddenly.  That's when it's time to crawl over to the woman and support her orgasm.  There isn't some magical technique that works for everyone.  You know what to do when you connect to that woman.  Being a mother has increased my ability to read non-verbal body cues.  It takes time and understanding.  As I sat there angling the barbell forward to increase the pressure against her internal clitoris, I knew that something reaffirming had to be said.  Verbalizing that she deserved pleasure, that she was good enough pushed her over the edge to orgasm. 
As women, we're socialized to feel less than.  Having the support of a sister is all it takes to let go of the past and more forward towards our future.  If we could shift the social construct of shared sexuality from displays of dominance to expressions of support, there would be such healing and a whole lot more orgasms for women.  This is how I want to raise Grayson.  I want him to understand the power of shared vulnerability and how intimacy feeds our souls, not conquest.  
It was a beautiful weekend.  Thank you
Mimi
Sweetie
Imogen
Ruby
Lila
Electra
Saorsie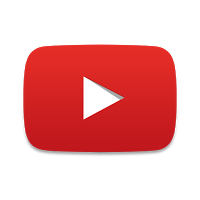 Mentions And Related Topics