Betty Reintroducing the Electric Vibrator as a Pleasure Device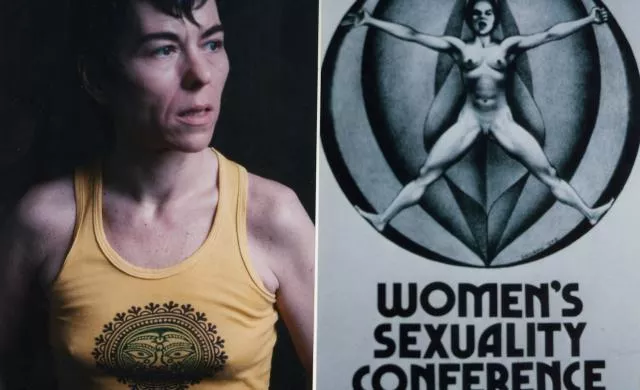 Last week I was rifling through one of Betty's file cabinets when I found several photocopies of pictures from NOW's Sexuality Conference in 1973.  There were pictures of Betty looking at Sheila as she gave her infamous speech, Betty's packed workhop, and Betty selling vibrators to the women.  All the photocopies were stamped "Bettye Lane" with her phone number and address.
Today I stopped by Bettye's studio (she's 81 years old and still has the same phone number) and picked up the original photos that I've scanned for posterity.  I feel like I've found a lost piece of feminist history.  Congratulations to Betty for being a woman ahead of her time able to speak her truth and fight for women's right to pleasure. 
Yes, Betty Dodson reintroduced the electric vibrator as a pleasure device at NOW's Sexuality Conference in 1973.