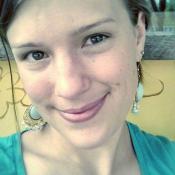 Writer, mother, Bodysex facillitator and lover.
I enjoy sharing my stories, growth path and connecting with the world on our most private and taboo subjects: desire, sex and the heart.
I trained with Betty Dodson to lead Bodysex workshops and am now holding Bodysex workshops in Colorado.  It's amazing to be a part of this powerful work.
My journey has been one of overcoming extreme sexual shame, self hate and a five year struggle with vaginismus. I've come a long way and so has my orgasm.  Forever grateful for her and also my pussy, Inanna, who loves me so much.